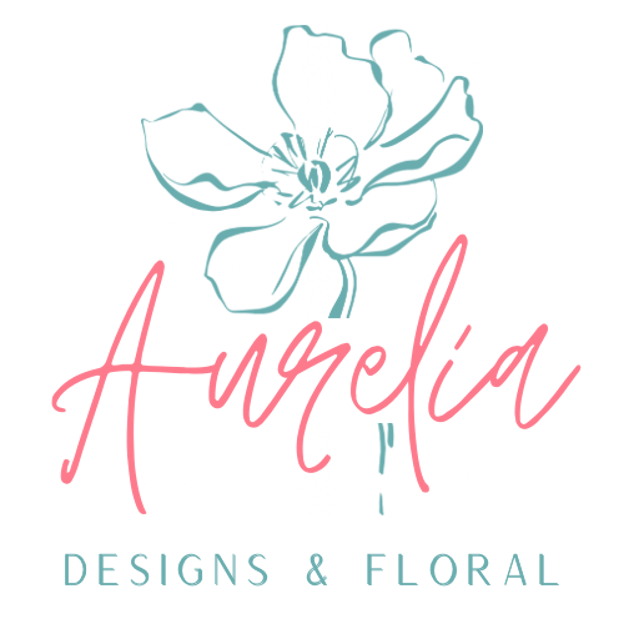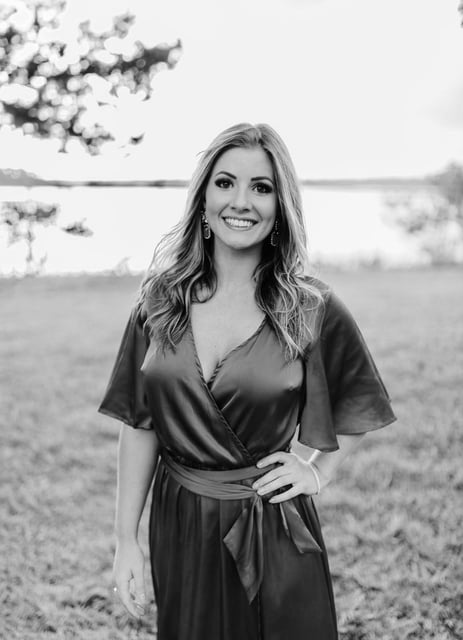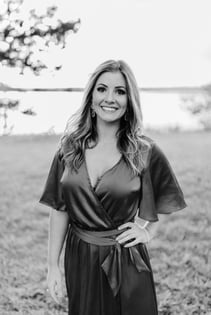 Welcome! It's nice to meet you!
Meg Williams is the owner and lead designer of Aurelia Designs & Floral, based in Saint Augustine, Florida. As a flower enthusiast, Meg is passionate about curating and displaying the art nature provides in a way that reflects each client's unique style. Her love of fresh premium blooms designed in a whimsical yet sophisticated style and deep connection to the power of color led to the foundation of Aurelia Designs & Floral. With ten years of experience in the design and floral industry, she aspires to turn her clients' inspiration into reality that surpasses their wildest dreams. Whether planning special occasions along the north Florida coastline or further afield, Meg hopes to share her passion with couples and individuals alike.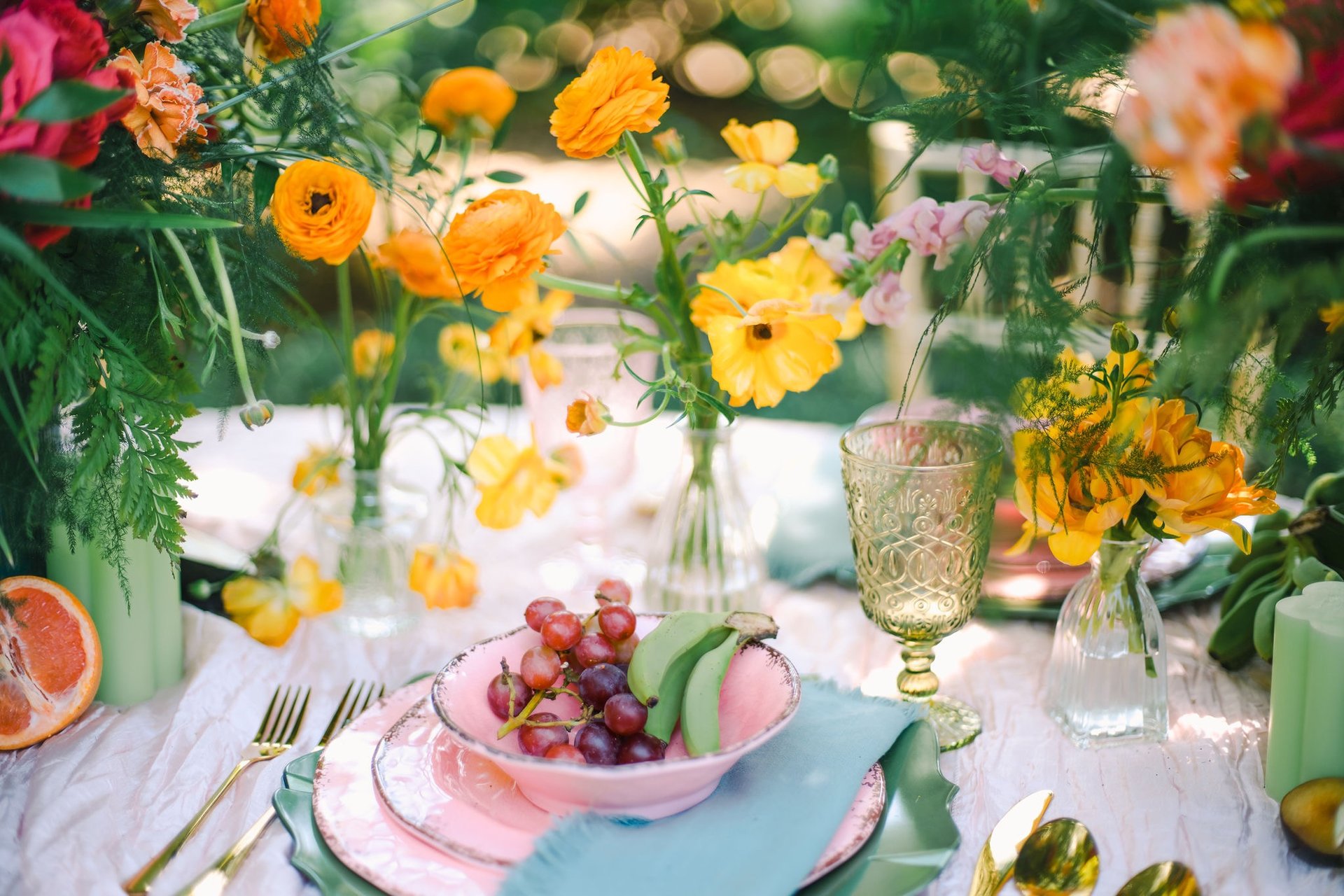 Aurelia Designs & Floral is a wedding design and flower specialist that is dedicated to creating beautiful florals and unique spaces that reflect the personalities of you and your partner. We understand that planning a wedding can be stressful, which is why we offer a variety of packages that can be tailored to your specific needs. Our passion lies in making your wedding day as beautiful and stress-free as possible, so you can focus on enjoying this special moment with your loved ones. Let us help you create a magical wedding that you and your partner will remember for a lifetime.
Life is full of opportunities to celebrate and flowers are a wonderful addition to any occasion. They have a unique ability to lift spirits and add elegance to any space. Whether you are hosting a corporate event or a special gathering, we offer customizable flower options that are sure to impress both you and your guests. Our arrangements are carefully crafted to suit your needs and preferences. We take pride in delivering high-quality, beautiful flowers that will leave a lasting impression. We would love to be a part of your next special occasion!
Aurelia Designs & Floral specializes in providing floral arrangements for events, but we also take pleasure in offering our fresh, beautiful flowers for the special moments in your everyday life. We understand that not every occasion is an event, but that doesn't mean it can't be made memorable with the addition of stunning flowers. As our focus is primarily on events, we do require advance notice for our daily service to ensure availability. This allows us to provide you with the freshest and most exquisite flowers possible.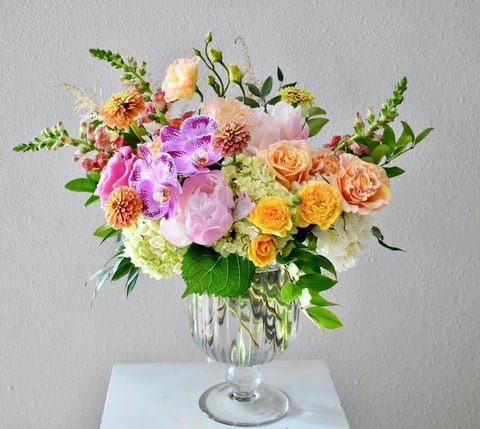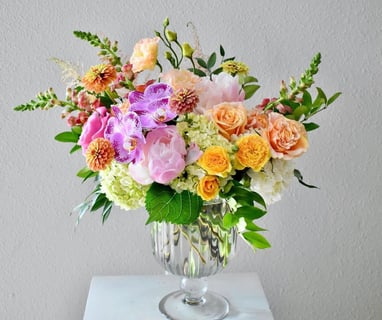 Aurelia Designs & Floral has introduced a new offering for floral design lovers - mobile floral design classes! You can now host an Aurelia "Bloom Bash" to celebrate a night of learning floral design techniques while enjoying fresh flowers. This activity is perfect for a girls' night out, birthday party, bridal shower, or team building activity. The best part is all the supplies needed to create your unique floral design will be provided. So, it's time to gather your friends and unleash your creativity with an Aurelia Bloom Bash!
In addition to our mobile flower classes, we offer our mobile "Bloom Bar". Our team will set up a beautiful display of flowers at your business, home, or event giving you and your guests the chance to create your own unique wrapped bouquet to take home. With an array of options to choose from, you can let your creativity soar and enjoy the experience of making your own beautiful hand-tied bouquet. Our Aurelia Bloom Bar is perfect for various occasions such as business events, showers, or just for fun. Come and experience the beauty of flowers with us!